Keynote Session
---
Unleashing Passion, Purpose, and Performance In Younger Generations
Sunday, July 17, 2022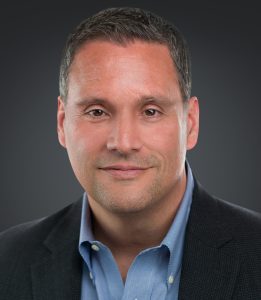 Mark C. Perna
Speaker, Author, and CEO
Dynamic education expert Mark C. Perna will share the groundbreaking innovations that are shifting the CTE paradigm nationwide. K–12 and college administrators, teachers, and critical support staff members can use Mark's nationally acclaimed best practices and strategies to revolutionize enrollment, engagement, retention, and performance rates.
Purpose-driven education and training is the heartbeat of this inspiring call to action. Though they're often painted in a negative light, today's young people have incredible potential to change the world. We just have to unleash it. Students who experience education with purpose can then pursue employment with passion—which they need now more than ever. As the skills gap widens, we must change the narrative around CTE and tap into the vast creativity, intelligence, and potential of the next generation.
A father to two successful young people, Mark delivers key insights on how they think, what makes them tick, and how they make decisions. Mark will show you how to connect, engage, and answer why to inspire their greatest effort. With clear action steps you can implement immediately both in your home and professional life, Mark's message will help you forge a human connection with young people, move them from static purpose to active purpose mode, and empower them to achieve at a higher level.
Now you and your team can join your colleagues across North America who are using these cutting-edge best practices to improve the outcome for their students, organization, and community. Sit down, strap in, and get energized for your mission of making a bigger difference through the power of CTE!
Biography
---
Mark C. Perna is the founder and CEO of TFS Results, a full-service strategic consulting firm at the forefront of the national paradigm shift in education and workforce development. As an international generational expert, Mark has devoted his career to empowering educators and employers to unleash the tremendous potential of today's young people.
Mark, who serves on the Advisory Council for the Coalition for Career Development in Washington, DC, founded the Education with Purpose & Employment with Passion movement to help communities connect the pipelines between education, business, and economic development. His work has helped countless parents, schools, districts, businesses, and state organizations across North America to engage with the younger generations more effectively.
Mark has received more than 1,000 standing ovations and today delivers 70+ in-person and virtual keynote speeches annually at national and statewide events. He's also spoken at Harvard University by special invitation. At TFS Results, Mark's team of talented professionals share his vision of helping organizations of all sizes experience significant gains in recruitment, engagement, retention, and performance.
Mark, a weekly contributor at Forbes.com and host of the 90-second podcast The Perna Syndicate, has published many articles in national publications and interviews frequently on radio shows, television, and podcasts. His multi-award-winning bestseller, Answering Why: Unleashing Passion, Purpose, and Performance in Younger Generations, was written to help educators, employers, and parents understand and motivate the millennial and Z generations. Mark is the father of two successful millennials and resides in Cleveland, Ohio. Find out more about Mark and his work at MarkCPerna.com.
Mark will also be giving a special session on Friday, July 15. For more information, visit the Special Sessions page.