Keynote Speaker
---
Keynote Session
Generation Now: Contemporary Teaching and Learning

Whether it be teaching, learning, or creating, we have a plethora of resources available, literally at our fingertips. During this interactive keynote, we will explore ways in which these resources and our learning culture can foster increasing degrees of engagement from a teaching, learning, and creating perspective.
Keynote Bio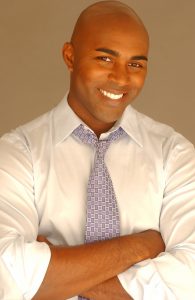 Ken Shelton
Ken currently holds an M.A. in Education with a specialization in Educational Technology as well as New Media Design and Production. He has worked as an Educator for over 14 years and most recently taught technology at the Middle School level. As a part of his active involvement within the Educational Technology community, Ken is an Apple Distinguished Educator and a Google Certified Innovator. Ken was also named to the former California State Superintendent of Public Instruction's Education Technology Task Force. Ken regularly gives keynotes, presentations, and leads workshops, many of which are hands-on, covering a wide variety of Educational Technology, Technology Integration, Equity and Inclusion, Multimedia Literacy, Visual Learning, Visual Storytelling, and Instructional Design topics. Ken is the ISTE Digital Equity PLN 2018 Excellence Award winner.
---