Special Speakers
---
Keynote Session
"Life is 10% what happens to you and 90% how you react to it."

The premise of this session is:
Overcoming Adversity
Life Change
The Power Of Love
The Human Spirit
Embracing Your Challenges
Always Be The Best Version Of You
Never Giving In, Never Giving Up
Keynote Bio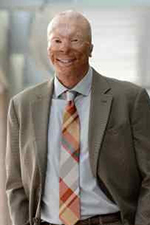 Jason Schechterle
After serving four years in the Air Force, at the age 26, Jason achieved his goal to work on the streets of Phoenix as a rookie police officer. Then, only 14 months into his career, Jason's life took an unexpected tragic turn. On the night of March 26th, 2001, a taxi cab crashed into the rear of Jason's patrol car. Upon impact, Jason's car burst into flames, trapping him inside. Through a series of miraculous and fateful circumstances, Jason survived the crash and ensuing physical and emotional catastrophe. He suffered severe burns to over 40% of his body which drastically altered his appearance. He has undergone more than 50 surgeries just to have the ability to accomplish simple daily tasks we often take for granted. Jason's journey chronicles his fight for life, his triumph over tragedy and the inspiration that enables him to continue to overcome unimaginable adversity. His personal narrative exemplifies that the power of the human spirit can never be underestimated or extinguished.

---
Thursday Awards Ceremony
"(Re) Defining the Goal: The True Path to Career Readiness in the 21st Century"

The premise of this session is:

Dr. Fleming's inspiring presentation discusses new paradigms and tangible action steps for career and technical education to leverage current challenges to help all students gain a competitive advantage. Technical skills are the new currency in the 21st century! Producer of the viral animated video Success in the New Economy, and best-selling author of (Re)Defining the Goal, he will make a clear case for purpose-driven education which includes technical skill acquisition and real-world application in tandem with a general education. Dr. Fleming both invigorates and
challenges the evolution of career technical education. Are you ready to pivot?

Speaker Bio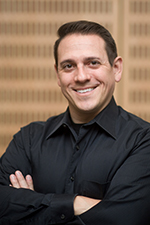 Dr. Kevin Fleming
Dr. Kevin J Fleming is an educator, national speaker, entrepreneur and author.
He is the producer of multiple, viral animation videos including Success in the New Economy , author of the educational bestseller, (Re)Defining the Goal , and currently Vice President of Strategic Development at Norco College in
Southern California. Dr. Fleming is a passionate advocate for ensuring all students intentionally equip their potential, enter the labor market with a competitive advantage and find their purpose, on purpose.