Special Sessions
---
Engineering Explosive Growth in Student Engagement, Performance and Retention
Friday, July 15, 2022 – Full Day Session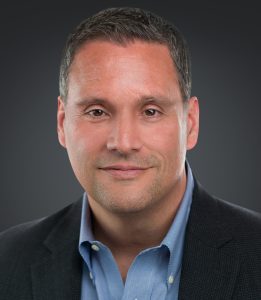 Mark C. Perna
Speaker, Author, and CEO
The world has changed and it's more challenging than ever to engage and retain students. We must adapt our models for this new landscape—and in this exciting full-day session, performance expert and bestselling author Mark C. Perna will show you how. You'll experience the latest tools, tactics, and truths to attract and retain more of the right students, in the right programs, for the right reasons.
Mark will share a dynamic narrative to shift the paradigm and win the hearts and minds of your community. Young people need their education to deliver the single most important competitive advantage in the modern workforce: the unstoppable synergy of academic knowledge, technical competency, and professional skills. Our mission is to tell that story—showcasing your programs as the solution for students and parents.
To move young people forward, we must connect, engage, and answer why. Mark delivers key insights on how the younger generations think, what makes them tick, and how they make decisions. By understanding what motivates young people, you can show them why education matters, help them set goals, and inspire them to achieve at a higher level. Finally, Mark will recharge your professional passion with the truly profound difference you make every day.
At this critical inflection point in education, countless leaders are using Mark's nationally acclaimed best practices to optimize their results. Now, it's your turn. Get noticed by students, parents, and communities—and start engineering explosive growth in a fast-changing world!
To read more about Mark Perna, visit our Keynote Session page.
---
ACOVA Camp M&M
Saturday, July 16
Dave Davlin
Keynote Speaker
The annual ACTEAZ Summer Conference affords participants many opportunities to engage with other CTE professionals from across the state. Camp M&M is a daylong pre-conference session for CTE Administrators (Mentors & Mentees). Register for this session as part of your Summer Conference registration. Also look for other ACOVA sessions: Critical Issues in CTE, ACOVA Business Meeting, and ACOVA Q&A for New Directors.
---
Advanced SolidWorks Assemblies
Sunday, July 17
Dave Zamora
Gateway Community College Program Director and Faculty
Taking Solidworks to the next level with the workflow from part to drawing to assembly to 3D printing. Included in this session will be creating motion in assemblies. This session is for the experienced Solidworks user. Participants must be able to create parts and some basic assemblies.
---
Prepare Your Student for the Future of Work
Sunday, July 17 & Monday, July 18
Jaime Casap
Google Education Evangelist
Expand your horizon to the future of your students and hear Jaime Casap's unique perspectives on education and workforce preparation. He will share insights on his current initiative, The Future of Work is Human. Learn how educators can provide early career opportunities/exposures, practice professional skills in the classroom, and draw upon student identified passions to drive career pathway selections.
---
The Sticky Sickle Cell Situation – It Takes Two to Tango
Monday, July 18
Callen Hyland
MiniOne Systems Product Developer, Adjunct Professor
Sickle cell is an autosomal recessive disorder, and genetic testing is available to determine carrier, affected and normal genotypes. In this hands-on workshop, you will use gel electrophoresis to determine and see the genotypes of a family with some history of sickle cell, and hear about progress with treating this disease. Hands-on activities include: pipetting, making, loading and running an agarose gel, and analyzing the results. This lab activity can be done within a single class period!
---
Teach CTE: ACTE's Initiative to Address Teacher Recruitment/Retention
Tuesday, July 19
Steve DeWitt
ACTE Deputy Executive Director
Like many other sectors of the economy, the CTE community faces a growing recruitment and retention challenge amplified by the COVID's pandemic "great resignation" and threatening our field's ability to deliver high quality CTE programing. ACTE has launched a collaborative initiative to bring awareness to and address the problem. Learn about the effort and contribute to the conversation about what needs to be done.
---
Electrical Apprenticeship with IBEW/JATC
Tuesday, July 19
Shawn Hutchinson
Phoenix Electrical JATC Apprenticeship Director
Since 1943, our training center has graduated thousands of men and women who are now Journey-Level Electricians. Instructional staff are Journey-Level Electricians who facilitate a nationally consistent program. Sponsoring employers of the National Electrical Contracting Association and members of the International Brotherhood of Electrical Workers collaborate to deliver highly skilled electrical workers to thousands of construction projects in the Maricopa County area. Apprenticeship is full-time on-the-job learning complemented by a program of part-time classroom training.
---
American Association of Community Colleges Workforce Update
Tuesday, July 19
Jen Worth
American Association of Community Colleges
Senior Vice President, Workforce and Economic Development
Join us as Jen Worth, who serves as senior vice president for workforce and economic development for the American Association of Community Colleges (AACC), will share issues and trends affecting Community Colleges across the country. Topics include: economic development, labor markets and other issues driving workforce and economic development.
---
Foundational Tools for Instructional Success
Tuesday, July 19
Tammy Bonner
AZ CTE Curriculum Consortium Director
Jennifer Brooks
AZ CTE Curriculum Consortium Assistant Director
Come learn how to implement the five foundational tools for instructional success. Examine how individually, and in combination, these resources support program monitoring and student achievement. Discover the new assessment benchmark designed to help you make informed instructional decisions in alignment with the Technical Skills Assessments.
---
More special sessions coming soon.